Barcelona is often, and with very good reason, listed as one of the greatest cities in the world both to live in and visit. The city is, in fact, so popular that more than 13 million visitors flock to it every year to experience its rich history, visit its countless tourist attractions, and indulge in its exquisite local cuisine. Apart from the innumerable things to see and do, one of Barcelona's major appeals is its accessibility. Whether you sport 20/20 vision or live with any degree of visual impairment and even blindness, Barcelona will welcome you with open arms and blow you away with everything there is to experience in the city.
Being the accessible city that it is, Barcelona boasts a large number of museums that go out of their way to accommodate visually-impaired and blind visitors. The Museu Maritim (or Maritime Museum of Barcelona) features a contoured relief map and a tactile model of the Reials Drassanes of Barcelona (the building in which the museum is housed). During your tour of the museum – which can be done with the use of an audio guide – you will also be able to touch and interact with most of the artifacts and vessels along the way.
The Fundación Joan Miró is another must-visit attraction for blind tourists. Here you can touch and explore the exquisite paintings, sculptures, and prints of Joan Miró through touch and audio guides while also engage in a range of fascinating interactive activities.
Barcelona is big on accessible attractions
Being blind or visually impaired is no reason to deprive yourself of the pleasure of exploring some of the city's most popular tourist attractions. If you are a lover of fine music, a visit to the Palau de la Música Catalana is bound to leave you feeling giddy with excitement. Apart from being able to enjoy enthralling performances at the concert hall, blind visitors can also enjoy a guided tour that includes the opportunity to touch a variety of decorative elements such as the stained glass, furniture, and ceramics.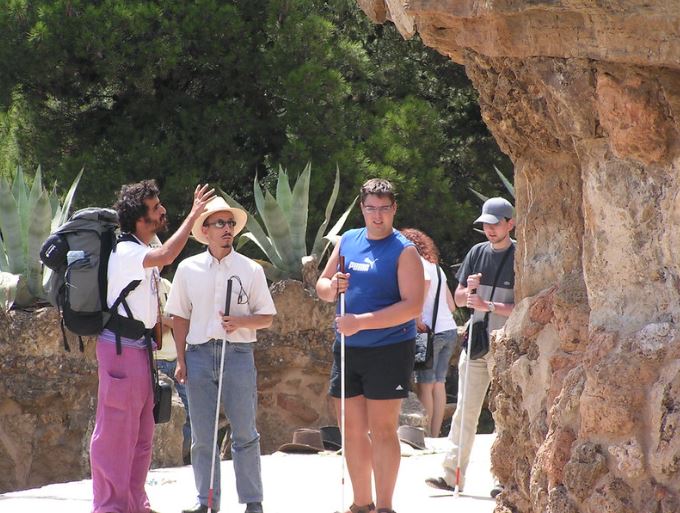 Park Güell.
For outdoor-enthusiasts, a visit to Park Güell will be highly appreciated. The park sports various braille information points as well as a wide range of captivating features such as wrought iron structures, the mosaic dragon monument, plentiful fountains, and the chance to be enveloped by the beauty of nature – complete with a birdsong soundtrack. Do some research into suitable attractions before drawing up your itinerary. By making a few phone calls or browsing a tourist site that includes provision for visually-impaired users, you will be able to identify a number of places of interest that can easily accommodate your needs.
Grab a bite to eat
The Barcelona food scene is definitely one to write home about. Spanish cuisine has a reputation for being mind-blowingly flavorsome with countless eateries across the city serving up delicious cuisine in an accessible environment. Some of the favorite spots to grab something to eat or drink include Restaurant Can Solé (which specializes in authentic fish dishes), La Tagliatella, and Attica21 – all who offer blind visitors Braille menus and the best service imaginable.
Some traditional Spanish dishes looking out for include paella, tennis ball-sized potato croquettes known as bombas, and one of the most authentic Catalan salads you will be able to find – Esqueixada.
Even if you can't see all the beauty of Barcelona first-hand, it is definitely a destination worth exploring. With every effort being made to accommodate blind visitors, a trip to the capital of Catalonia.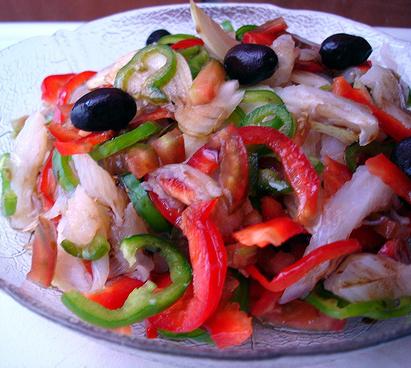 Esqueixada.