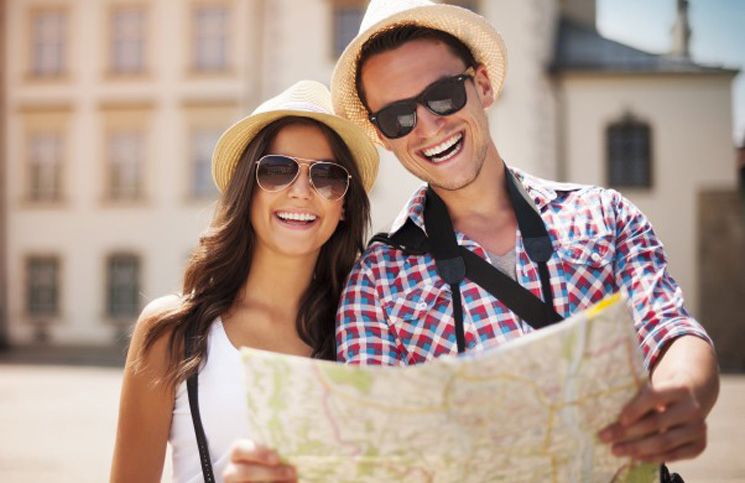 Barcelona 101: Why, When, and Where?
I recently talked to someone who's traveling to Barcelona soon, and they mentioned how overwhelming it has been to plan their trip.
While they know which attractions they want to see most—finding information about tickets and guided tours has been a time-consuming task for them.
I helped them out, and I thought it may be useful for you too!
Why book a tour?
There are so many advantages of pre-booking a tour to see the highlights of a city!
A guide can tell you more about the history, facts, and legends of a destination, so you don't have to spend your time with your head down looking at Google.
In case you want to see more than one attraction in a day, a tour will have a well thought out itinerary, so you don't have to spend time meticulously planning your day and mapping yourself from place to place.
Tour operators may be able to offer skip the line tickets to some sights and attractions, so you don't have to spend your precious vacation time waiting around specially under the strong Spanish sun.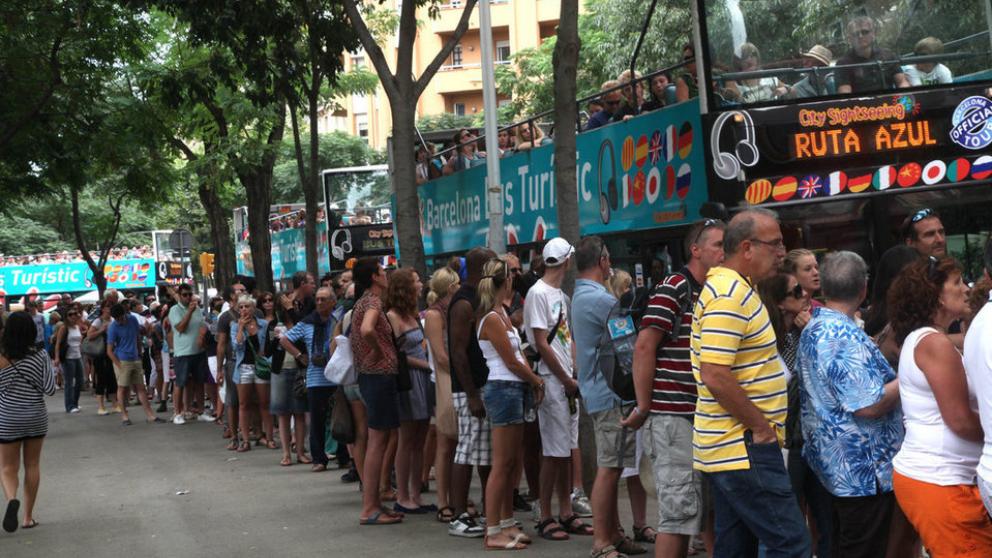 When to book a tour?
I recommend booking as soon as possible. This way, you get the best deals and it ensures entry to the most popular sights.
For example, the Sagrada Família has a limited amount of tickets and is one of Barcelona's main highlights, especially during summer months.
As for when to go on the tour: I personally prefer going on my first day at a new destination. That way I can get a feel for the city and plan the rest of my time around what I want to see more of, plus I can ask a bunch of questions about the best restaurants and shops and the local culture.
Which sights to see with a guide—and which to DIY?
Go with a guide for large monuments with lots of things to discover, like the Sagrada Família or Picasso Museum. The guide will be able to select the most important and add some fun anecdotes.
If you want to make sure you see the top highlights in the city, I'd recommend something like the All Barcelona Highlights Tour, which is also available as a private tour here.
Depending on your interests, you may want to check out the more interest-focused tours. Visit Camp Nou, have a taste of Barcelona with a Wine and Tapas Tour or take the Gaudí Tour for example.
There are some attractions you can do on your own, like Camp Nou. Several monuments also have their own guided visits, like Palau de la Musica. Even better—in the summer many monuments have evening concerts which you can attend. Check Les Punxes.
We also offer tours out of Barcelona to Montserrat, which can also be combined with the Codorníu Wine Cellars or Sitges on a day trip.
You can check out all tours on our website.
Things to keep in mind when looking for a tour?
It's worth looking into a number of tour operators. Especially on the street, you'll find operators offering tours at a high price.
Pay attention to the tour times. Montserrat is less busy in the afternoon, while we advise early (9 am) visits to monuments in central Barcelona. It gets busier from 11 am and people tend to go shopping in the afternoons, so you can also visit monuments in the afternoon.
The guide is the most important aspect of a tour. Ask about their language skills, where they're from or how long they've been in Barcelona, and their level of expertise. Always look for an official guide!
For example, at Barcelona Guide Bureau, we work with expert guides who speak English. Our guides are licensed and constantly strive to ensure that everyone on their tours is completely satisfied.
Well, I hope this is as helpful to you as it was for my new friend. Reply to this blog below if you've got any questions left!