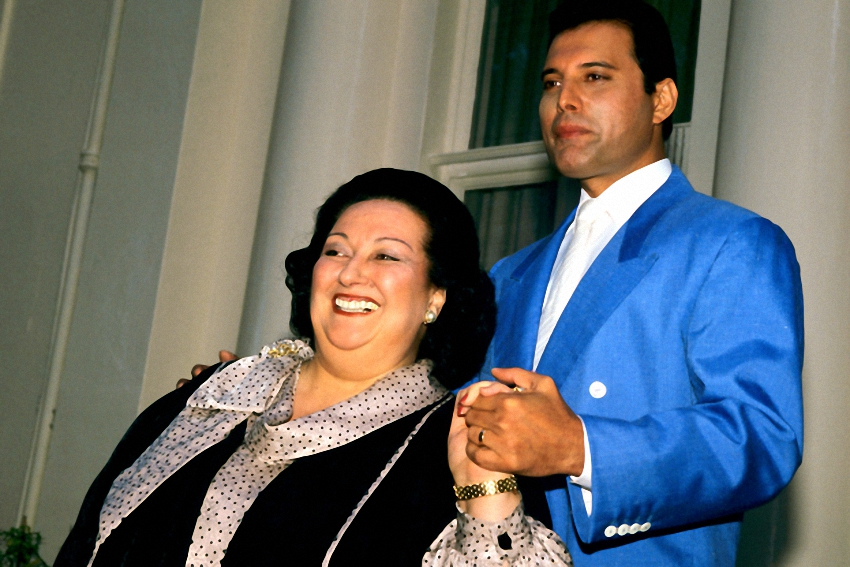 Report by: Esme Fox
Over the years, Catalonia has attracted many famous people, from Hollywood actors to artists, singers and writers. Many have fallen in love with the region's charm, its landscapes, and of course its towns and cities, packed with amazing architecture and unique culture. Here are just a few of the celebrities who have fallen under Catalonia's spell.
Ava Gardner
The Hollywood actress Ava Gardner first arrived in Barcelona in 1950, when she was just 29 years old. From here, she travelled to the Costa Brava and the picturesque town of Tossa de Mar, where she filmed the movie Pandora and the Flying Dutchman. This film was the first to put Costa Brava on the tourist map. It was here that she became involved with the Catalan bullfighter Mario Cabré, and where her long love affair with Spain would begin. Gardner became so enamoured with Tossa de Mar that the townspeople even built a statue of her looking over the village, which still stands today. Later in her life, she would visit Barcelona and Spain often. After her marriage to Frank Sinatra ended she become involved with another Spanish bullfighter – Luis Miguel Dominguín and spent time living in Madrid.
Madeleine Caroll
Madeleine Caroll was an English actress who worked in both the UK and America, and was best known for her role in Alfred Hitchcock's 39 Steps. Caroll first visited Barcelona and the Costa Brava in 1934, and fell in love with the region, which would continue to call her back for the rest of her life. She even bought some land in the village of Sant Antoni de Calogne to construct her house – the Castell Madeleine. In between filming in Hollywood, it was here that she came to escape. Like Gardner, there is now a statue of Caroll in Sant Antoni de Calogne. Although Caroll eventually moved down to Malaga, it was always the Costa Brava that held her heart.
Truman Capote
Another fan of Catalonia's Costa Brava was Truman Capote, author of famous books such as In Cold Blood and Breakfast at Tiffany's. Capote in fact, learned about the region's charms through a mutual friend of Caroll's. Capote spent a lot of time in the Costa Brava during the 1960s, and mainly based himself in and around the town of Palamós. It was here in two different apartments, overlooking the beach, that he wrote In Cold Blood.
Elizabeth Taylor
With Ava Gardner and Frank Sinatra visiting in the 1950s, it seemed that Catalonia was the place to be for the Hollywood elite. Elizabeth Taylor liked the region so much that she decided to spend a holiday there with her then husband, singer Eddie Fisher. The couple arrived in Barcelona and boarded a yacht in Barcelona's port, which would take them up to the Costa Brava. While there, Taylor and Fisher went to S'Agaró and stayed at the luxury hotel Hostal de la Gavina, which still stands there today. Taylor returned to the Costa Brava later that same year to film Suddenly, Last Summer based on the play by Tennessee Williams. It was shot in San Feliú de Guíxols, Sant Antoni de Calogne and S'Agaró.
Ronnie Wood
Rolling Stone Ronnie Wood has been to Catalonia many times to perform, but there was just something about the city of Barcelona that kept calling him back. He loved it so much in fact that he decided to buy an apartment here. Wood and his wife Sally Humphries bought their Eixample apartment back in 2014, and have kept coming back here over the years. Now they like to enjoy the city with their kids too. There's even a Ronnie Wood hotel suite at the Hotel Palace in Barcelona to honour the rock star.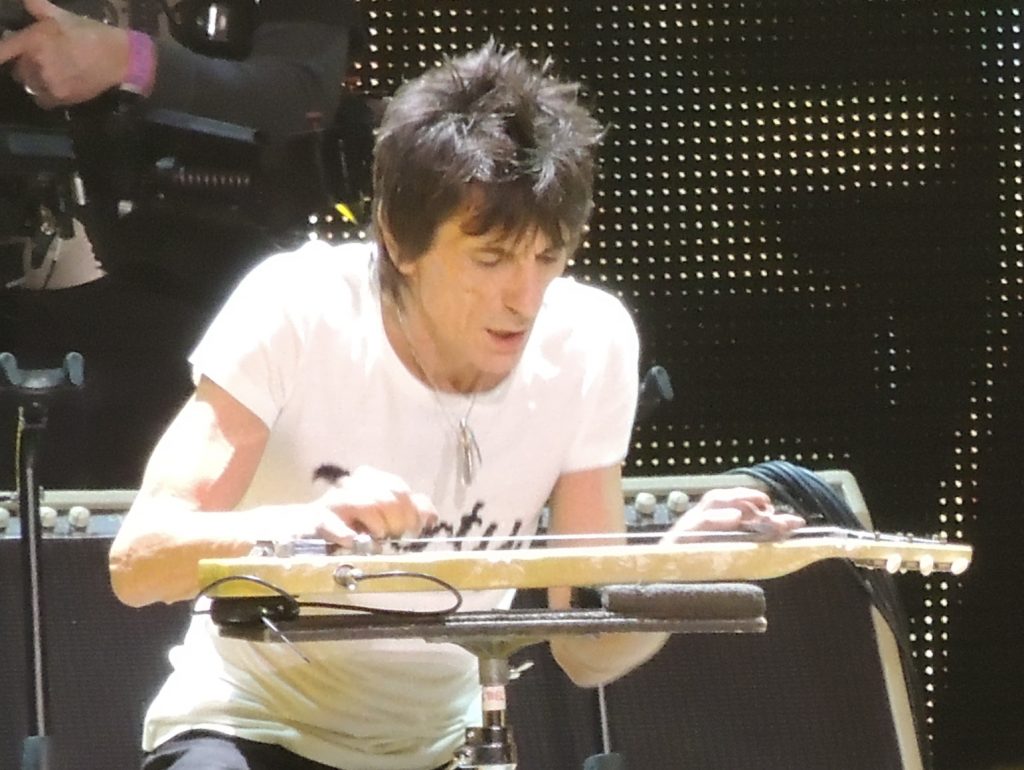 Ronnie Wood during a concert.
Maria Callas
Maria Callas was an America-Greek opera singer and was renowned throughout the world for her voice during the mid 20th century. She came to Barcelona to perform at the Liceu Opera House in 1959 and adored the city so much that she decided to return here in secret in 1974. This time she recorded an album with Catalan soprano Montserrat Caballé. During her time in the city, she stayed at Hotel Manila on La Rambla, which has now been turned into Le Méridien.
Freddie Mercury
Another singer who sang with Montserrat Caballé was, of course, Freddie Mercury, who recorded the song Barcelona with her for the '92 Olympic Games. It was long before they recorded that song however, that Freddie came to Barcelona to meet her. Mercury arrived in 1987 to meet Caballé at the former Hotel Ritz in Barcelona. It's said that immediately when he met her, he sat down at the piano to improvise Exercises in Free Love, and the part he wanted her to sing. Mercury had been a fan of Caballé's ever since he saw her perform at the London Opera House in 1983. It took the pair 18 months to complete their album with many trips back and forth between Barcelona and London. Unfortunately, Mercury was unable to sing Barcelona with her at the opening ceremony because he died eight months beforehand. (Together: Caballé and Mercury in the first picture of the blog).
George Orwell
The writer George Orwell, whose real name was Eric Blair, arrived in Barcelona in 1936, amidst a Civil War. A strong believer in socialism, he wanted to help fight against the Nationalist army. During his time in the city, he was sent to fight on the front line in Zaragoza. When he returned to Barcelona in May of 1937, he stayed with his wife at the Hotel Continental, but was caught up with fighting again in the city. After returning to the frontline they managed to escape back to England in June 1927, where he famously wrote Homage to Catalonia. Although his time in Barcelona was not always pleasant, it remained a place close to his heart. Today, you can visit the Plaça de George Orwell in the Gothic Quarter, which pays homage to the author.