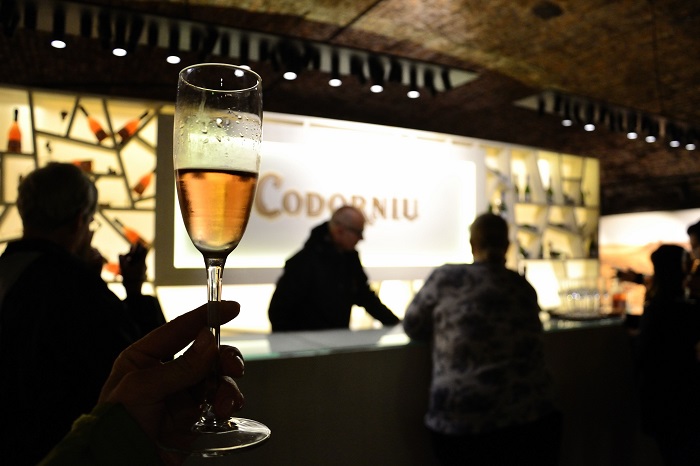 One of the many great things that Catalan culture has is its gastronomy. And if you have to mention one of the abounding high-quality products that Catalonia gives to the world, it has to be its wine.  And in this category, Cava deserves its own recognition. Unfairly known during decades as the 'Mediterranean Champagne', Cava has its own and unique characteristics, starting with how the climatology influences decisively on the grapes used in this 'bubbly' wine or the peculiarities of preparation process. To know a little bit more, here is a 'sparkling' explanation.
Salut!!
Where does the name of Cava come from?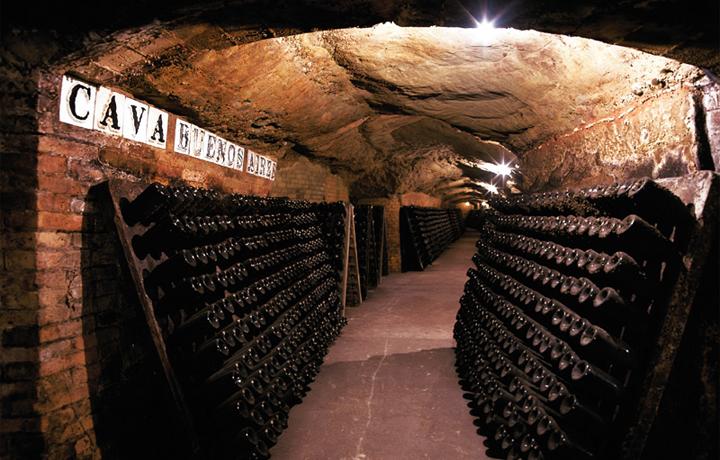 Considering that in Catalan language 'Cova' means 'cave' it is convenient to say that the name 'Cava' takes its name from the cool, underground caves where bottles transform their contents, from still wine to the drinkable delicatessen.  This name is a direct reference to the place where the bottles are stored before being ready for consumption. And thus this leads to the following question:
What is the difference between Cava and Champagne?
Trying to distinguish different kinds of sparkling wine can be confusing for beginners. One of the most common mistakes is to confuse 'Cava' with 'Champagne'. In fact, older references used to describe 'Cava' as 'Catalan Champagne', but the strict rules set  by the Comité Interprofessionnel du Vin de Champagne (CIVC) point out that 'Champagne' can only refer to the wine that is produced in the region with the same name in France. It wasn't until 1972 that the name 'Cava' was given for referring to Spanish sparkling wines, in distinction to their French equivalents.
However, there are other remarkable singularities to be mentioned such as the types of grape that are used on each sparkling wine. Grown mainly in the Penedès area (about 30 miles south from Barcelona), the most commmon grape varieties used in Cava production are 'Macabeu', 'Xarel·lo' and 'Parellada'. On the other hand, 'Pinot Noir', 'Chardonnay' and 'Pinot Meunier' are generally the types of grape used in the elaboration of Champagne.
What kind of grapes are used?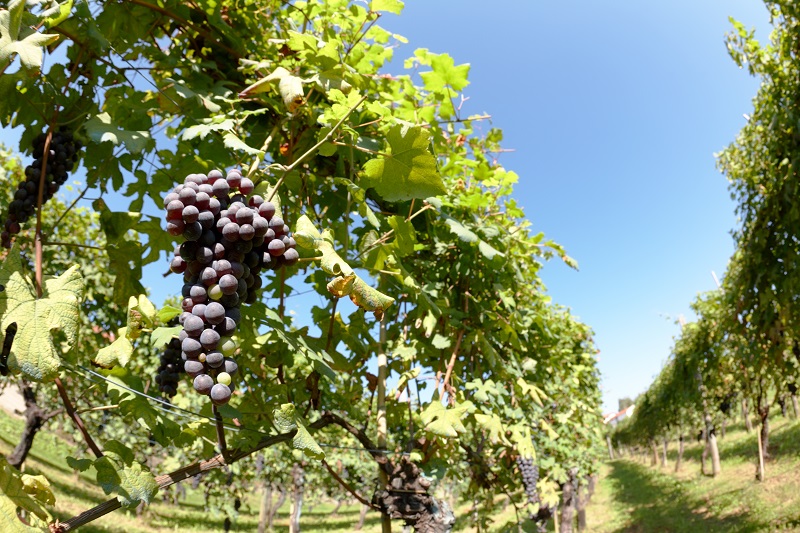 Xarel·lo: Probably the flagship of all the varieties it's and ideal grape to make long-time aging cavas. It is a white variety with medium-sized and rounded grains and thick skin. Very aromatic and with a high content of alcohol , also being very acidic.
Parellada: With its earliest harvest, which starts at the end of August and early September, this white variety it is also known for its exuberant vines, with big, bright and intense green leaves. Its grains have thin skin and its acidity is more balanced than Xarel·lo, also noted for its mild alcoholic content.
Macabeu: Grown in non-very fertile soils, it can achieve an acceptable amount of production outcome when height and fertility conditions are suitable. With golden-coloured tones, its grains are big, compact and with hard-skinned.
In addition, Chardonnay and Malvasía (Subirat Parent) can also be used in the production of Cava and other varieties make it turn pink, such as Trepat, Garnatxa Tinta, Monestrell and Pinot Noir.
Sugar and Age define the different kinds of cava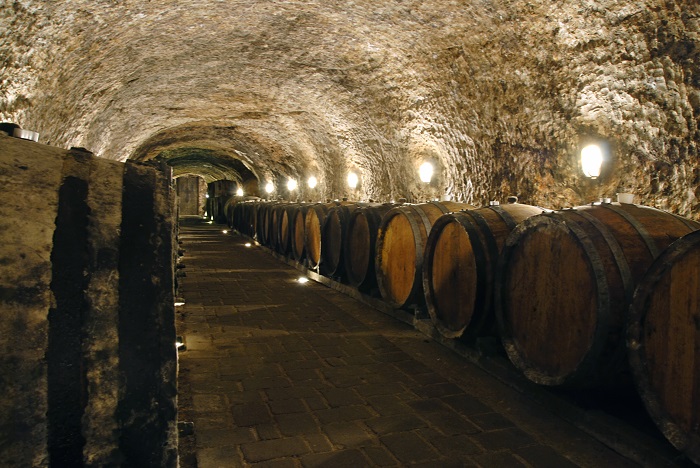 The amount of sugar is one of the key elements used to classify different types of Cava. There's Brut Nature, which naturally contains up to 3 grams of sugar per litre (or added artificially), to the sweer Dulce, which contains over  50 grams of sugar per litre. In between, you have Extra Brut  (up to 6 grams/l),  Brut (Up to 12 grams), Extra Seco (between 12 and 17), Seco (17-32 grams of sugar) and Semi Seco (32-50 grams).
The duration of the process of making Cava also determines which type of wine we have. The process must have a duration of at least 9 months, from the tirage to disgorging. The term 'Cava' refers to that youngest variation, and when the bottle has been aging 15 months or more we are talking about Cava Reserva.  More patience and more elaboration is needed for 'Gran Reserva', needing at least 30 months of fermentation.
When is the best moment for the grape harvest?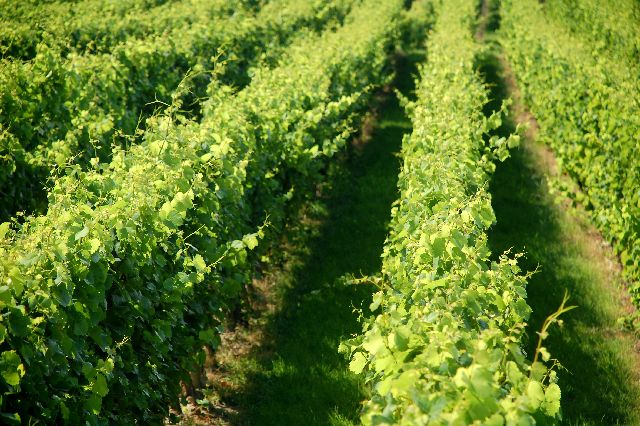 In the Mediterranean area, where Cava is produced, the most suitable time is between the end of August and September. A time known as Verema. Dates are not the same every year, simply because weather is never quite the same from one year to the other. For instance, this 2018 the harvest has started quite soon. In fact, nobody remembers a vintage as early as this year's.
The reason for this has been a strong heat stroke at the end of July that accelerated the growth and maturation of the grape. In fact, from the direction of the DO Penedès assure that, in comparison from 20 years ago, the harvest needed to be done almost three weeks in advance.
However, the grapes used in the elaboration of Cava have grown this year at a slower pace than other years. This harvest's season started around August the 8th, later than other years due to climatic conditions.
When is the best time to enjoy a glass of Cava?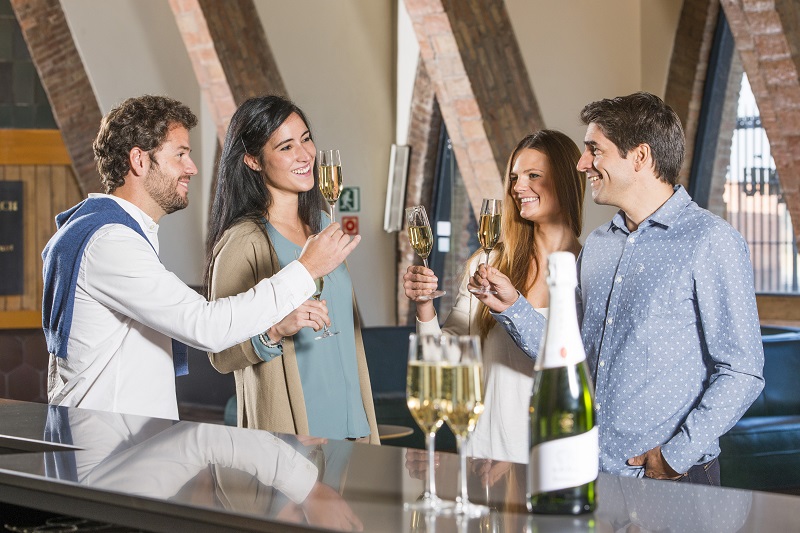 Drinking Cava is usually related to special occasions: from making a toast in weddings or birthdays, to a way to conclude a family meal on special dates like Christmas or New Years Eve. Considering, though, that there are multiple quality brands, and that its price is not as expensive as Champagne can be, the most reasonable answer to point out when is the best moment to drink Cava is: Always! As long as it is consumed wisely and responsibly.
A glass of Cava normally accompanies the desserts in meals or some sweet. In the menus of banquets is usually the last wine to be served.
However, in recent times, cava has been increasingly served as a drink to accompany the aperitif. That is, the opposite of how it was traditionally served. The important amount of gas and also of sugar, depending on the type of cava, makes many choose to keep the cava as the first wine to be consumed, thus avoiding excessive satiety.
A chance to discover Codorníu, the Cathedral of Cava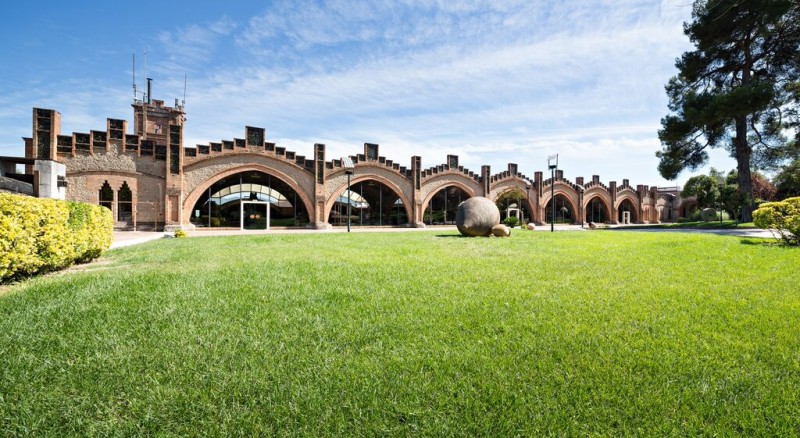 With over 100 million bottles stored and the largest underground cellars in the world (in fact, a small electric train drives around the corridors), Codorniu winery, -also one of the eldest family business of the world with 450 of history-, offers the possibility to visit its cellars. A real 'Cathedral of Cava' considering that the  Building is an Art-Noveau architectonic jewel  designed by prestigious architect Josep Puig i Cadafalch. The building was declared in 1976 National Historical-Artistic Heritage.
Want to find out more? Come with us to the Montserrat & Codorníu wine cellars tour, combining the two most popular trips near Barcelona in a day. The tour includes a taste of cava and a train trip along the tunnels of stored cava.