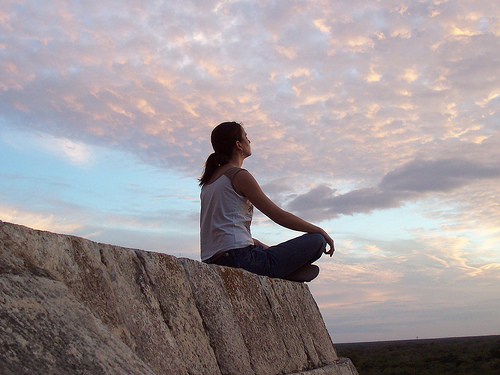 Report by Lucy Peters.
Taking time out of your day to reconnect with yourself through meditation, in a place that is at once inspiring and beautiful will greatly enhance feelings of well-being, as well as give you an energy boost – which you will need for all your sight-seeing and adventures!
Through the act of meditation, we can learn to become more mindful in the present moment and grateful for what we have, it can also help enhance and deepen one's experience and appreciation of beauty.
Keeping up your meditation practice while travelling or even trying it for the first time will create a memorable experience and enable you to get even more out of your holiday in Barcelona, where there are many beautiful and inspiring sites to meditate. Below are some of the top places in Barcelona for meditation.
The Majestic Mountain of Montserrat
Deep in the heart of these beautiful mountains lies an enchanting monastery that you can explore and enjoy some meditation practice. The views from the top of the mountain are stunning and inspiring, breathing in the fresh air and taking it all in would be the perfect compliment to finding some inner peace and calm through meditation.
It is possible to arrange excursions to the monastery by car or by funicular railway. You could even take a pilgrimage there on foot if you are feeling brave, adventurous and you want an even deeper spiritual experience. And for more confortable travel, there are guided tours from Barcelona to Montserrat.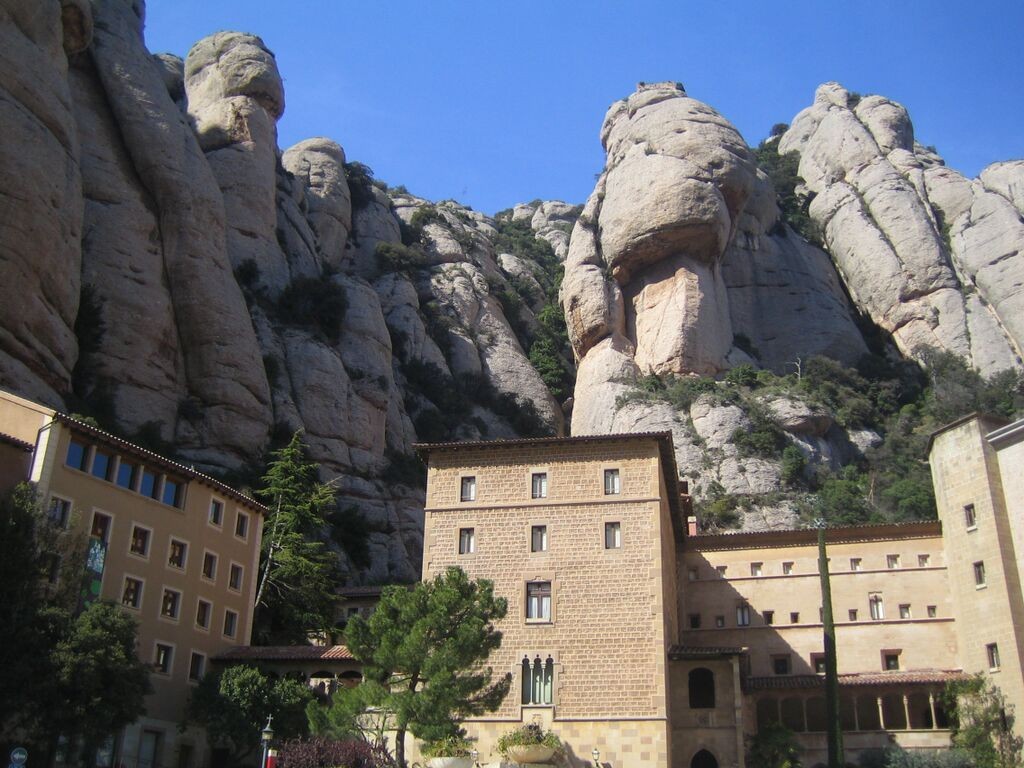 Sant Sebastià Beach
This beach is a little quieter and more peaceful than Barceloneta Beach which is the most popular beach in Barcelona where the city meets the sea. You could spend the whole day there as there are plenty of restaurants to chose from as well as changing rooms and shower facilities.
To get the most out of your meditation, it would be a good idea to get there early when it is most quiet and peaceful, so you can really tune in to the calming sound of the waves lapping the shore or even watch the sunrise over the ocean.
You could complement your meditation practice with a therapeutic and relaxing massage on the beach which is available there too. All in all, a trip to Sant Sebastià beach could make for a relaxing, enjoyable and peaceful day out.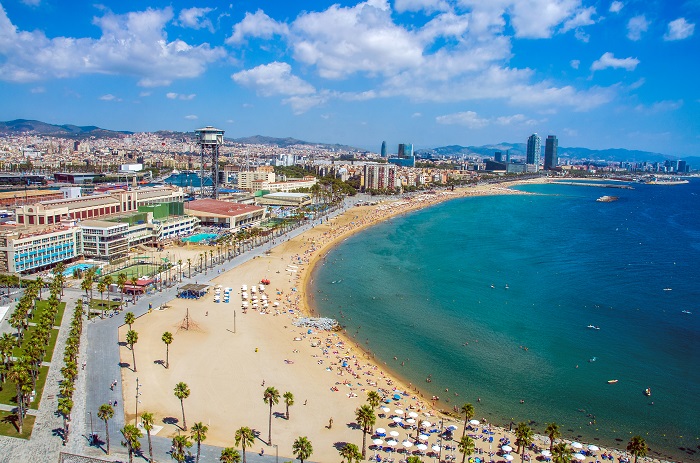 The Rose Garden in Parc de Cervantes
Parc de Cervantes in Pedrables is beautiful all year round, it has 245 different varieties of flower and is always alive and bursting with colour. It is the perfect place for some quiet and peaceful meditation, with lush greenery, pretty flowers and beautiful landscapes all around that will inspire you and fill you with awe. You could even take a picnic and set up underneath a tree for some shade next to one of the many flower beds and while away the afternoon in tranquillity.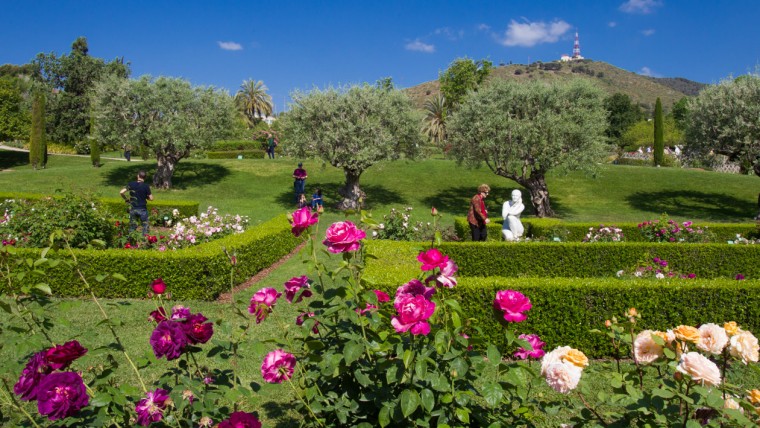 Shambala Meditation Centre
If you would like to visit a dedicated meditation centre, then the Shambhala centre is a great choice. Friday would be a good day to go as there is a free meditation class in the evening from 7 30 – 9 15pm where you can learn the basics of Shambala Buddhism. It is just 30 minute's walk from Barcelona centre or 15 minutes on public transport.