What better way to have a first approach to a city than watching its life live. Webcams are becoming more and more popular in the most important cities of the world and Barcelona cannot lag behind. Yes, we also have them in our city and we are going to tell you which are the best ones. You can watch some areas of Catalonia from your home whatever your country was ?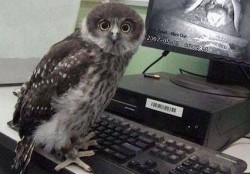 However the installation of cameras in the streets generates also controversy when they are controlled by the Goverments and Police like in London where there are people who are not very comfortable with being recorded at every hour of the day. In the British capital, the cameras are part of the extensive and sophisticated "Ring of Steel". It is a surveillance system that has nearly a half million of cameras, roadblocks and license plate readers to monitor the city centre. It was set up in 1998 and it is one of the most advanced in the world. It allows authorities to track anyone going into or out of central London, especially useful after the terrorist attacks that the capital has suffered in the past years. A Big Brother show in every corner of the big cities! And you can participate on it ?
Another example, is the American city of skyscrapers where the NYPD applied same system in Manhattan with 4,000 devices and license plate readers from private and public security cameras. And yes, recording all day long!
In Barcelona we do not have a network of cameras so extensive and they mainly serve the civil people to see the state of the beaches, the weather, the traffic, the mountains, the most important monuments or neuralgic points of the centre for those who want to avoid agglomerations. Follow us to discover our city through the lens of the camera:
Sagrada Família, the most important monument:
Sagrada Família has been under construction for 136 years. We do not believe that you will see in this webcam the peak moment in which the architects finish it to celebrate it as when the fans of Barça saw Messi score a goal in the Camp Nou. However, it is always curious to see the movement of cranes, angels and letters moving like puppets in the air under the watchful eye of locals and tourists. Do you visit it inside? It is something you can't miss when travelling to Barcelona. Remember to book your ticket in advance because the availability is limited and you will avoid long queues under the sun.
WEBCAM: http://www.sagradafamilia.tv/
Beaches of Barcelona:
Barceloneta is one of the most active cameras that you will find especially in summer when the Mediterranean Sea welcomes thousands of bathers and people practice sports on its promenade. Do not lose any detail because sometimes you see very funny scenes of bachelor/a parties with the whole group disguised basking in the sun. Some of them visibly affected by our fresh but dangerous "sangría". This is one of our wines (combination) as famous as the "cava".
WEBCAM: https://www.skylinewebcams.com/es/webcam/espana/cataluna/barcelona/playa-barceloneta.html
However, if your idea is to enjoy a quieter beach, we recommend you the favourites for local people: top beaches in Barcelona.
Check also these ones and don't miss any sunset:
The 3 Cameras of Montserrat: Monistrol, Sant Joan & Montserrat:
On this page you will find 3 webcams of different points of Montserrat so you can check the weather you will find in the mountain before you start your trip there. Remember that Montserrat is one hour away from Barcelona and the easiest way to get there is with a private bus and an expert guide. Otherwise you will have to use several transports to reach the top and you can get lost. Our advice: although in the camera you see good weather, dress a bit warmer, it is colder than the city.
WEBCAM: http://muntanyamontserrat.gencat.cat/ca/informacio_i_recursos/camera_web/
Official webcam of Montserrat: http://www.montserratvisita.com/es/organiza-la-visita/informacion-practica/camara-web
The city and the surroundings:
From these livecams collected by the local televison of Catalunya, you can observe several points of Barcelona and the surrounding villages such a Nova Icaria, Castelldefelds, Collserola, El Prat, Badalona… with updated information every minute. You can see also: Las Ramblas, Plaça de Catalunya and even Passeig de Gràcia where the most important monuments of the city are located. Many of them artworks of the genius Antoni Gaudí.
WEBCAMS: http://www.enterat.com/servicios/webcams-barcelona.php
AND: http://www.ccma.cat/el-temps/cameres/
Another website where to spy a city in Spain is the weather website "Tiempo.es": https://www.tiempo.es/livecams/
In another blog we will talk about the best blogs to plan your trip to Barcelona. By the way, you know that our blog has been chosen among one of the five best travel blogs, websites and newsletters in Barcelona, check it here!