The Insider's Guide to Unique Attractions in Barcelona
Are you planning on seeing the Sagrada Família when you're visiting Barcelona? How about Park Güell, the Gothic Quarter, and Montserrat?
These are all great attractions in Barcelona. I mean, there's a reason so many of our tours go past here and other famous landmarks—they are significant in our history and culture and it's what most visitors are interested in.
But Barcelona has so much more to offer. Visitors who are here for longer than just a few days or who are coming back for more should go out and explore the lesser-known attractions.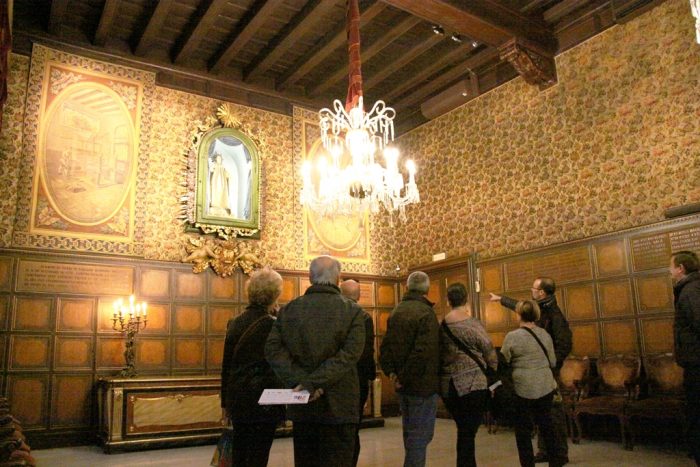 Guided visits Casa de la Seda
Check out Casa de la Seda, or the House of Silk. It has silk-lined walls, 17th-century furniture, and a stunning facade. Read more about this hidden gem in our recent article.
Park Güell is amazing, but not the best place to wind down. Instead, pay a visit to the elegant Turó Park to see its sculptures, the romantic Palau de Pedralbes with Gaudí's Hercules Fountain, or the kid-friendly Parc Castell de l'Oreneta.
Forget squeezing past crowds to a stunning view on Montjuïc Hill. Go to Santa Maria del Pi for unique 360º views of Barcelona from the heart of the Gothic Quarter. For another amazing view, head to the Columbus Monument! There's an elevator inside the column to a wonderful view of the city. See this blog post for more spectacular views in and around the city.
If you're as fascinated with Gaudí's work as I am, you shouldn't miss Colònia Güell and Crypt—only 20 minutes away from Barcelona. The UNESCO World Heritage Site served as a test laboratory for the fascinating Sagrada Família and is not appreciated enough, in my opinion. And since we're on the topic of Gaudí: Take a tour of his very first house, Casa Vicens, as well. Surf in Barceloneta Beach.
And have you ever heard of Parc del Laberint? The once private garden was designed in 1792 and includes a maze. We visit it during this tour, where you also visit the interesting Centre Modernista Sant Pau, an astonishing Art Nouveau work.

"Parc del Laberint".
I always recommend that visitors to Barcelona take a guided day tour to discover Barcelona highlights on their first day, so they get a feel for the lay of the land.
Then, on their remaining days, they can book any other tours that they're interested in, like a bike tour or a wine and tapas tasting, visit an attraction for a more in-depth tour, or complete their itinerary with more unique activities, as I mentioned above.
I hope to see you soon in Barcelona! ?