We're right now during the Christmas holiday in Spain. Yes, you listened well because for us the time of gifts is not over yet. For others countries, everything finishes on 25th December because during the night of December 24th, Santa Claus brings gifts to children as the most awaited moment of the Chritsmas. However, according to our tradition, the real night where children receive their gifts is the night of January 5th when The Three Wise Men, ("Los Tres Reyes Magos" in Spanish or "Els Tres Reis Mags" in Catalan), slip through the windows or chimneys of the houses to leave presents to those who have behaved well during the year.
Who are these Magic Kings?
The Three Wise Men is the name by which the Christian tradition denominates the "magicians" -the name given to the learned priests in the Ancient East, after the birth of Jesus of Nazareth. They came from the East to give him gifts of great symbolic richness: gold, incense and myrrh. Their names are: Melchor, Gaspar and Baltasar so if you go to Spain on January 5th you will see how the streets are filled with parades of biblical characters throwing candies to people. We call it: "The Kings' Day Parade" or "Cavalcada dels Reis" in Catalan. Yes, because for us in Chritsmas is the perfect time to give presents but not just to the kids, but also to the adults. Do you know which is the perfect gift for these last one? Definitely, the perfect gift is the one that will never be out of date.
Which is the perfect present?
If you're anything like us, you'll rack your brain trying to think of something meaningful and personal they'd really enjoy. Either it'll take you weeks to come up with something perfect, or you end up buying them another book, pair of fuzzy socks or a plant. Even if we have to admit some of these presents can be really original and funny like these plants below ?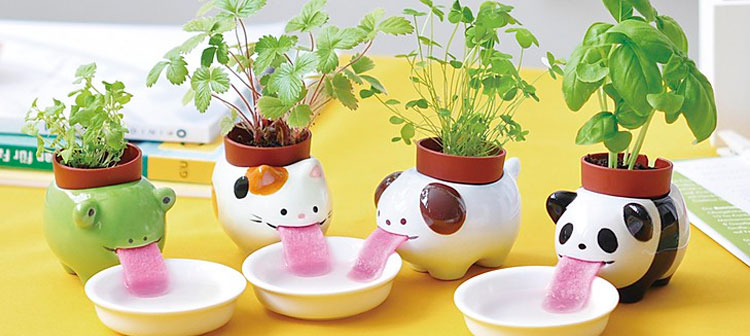 I'll let you in on a secret: The gift of experiences is meaningful and a much longer lasting gift than a physical object. This article by Fast Company explains why people actually enjoy experiences more than things.
And one experience that's hard to beat, is a trip to Barcelona, of course! It's not just wandering the streets of a new city and treating your taste buds to tapas, but a trip like this could include:
Take a look at this sample itinerary to see what your visit to Barcelona could look like.
Can I give you one more piece of advice? Plan your trip mid-February and turn it into a romantic visit.
Fun fact: Valentine's in Catalonia is Saint Jordi, on April 23rd, so if February doesn't fit your calendar, that's another option. Tradition says to give your loved one a rose and a book.
One last thing before I sign off—if you book your private tour before December 31st, you'll be paying 2018 prices for your 2019 tour and so on every year. We'll be updating the prices on January 1st.
Check out more of our tours and experiences to find the perfect tour for the receiver of your gift.