Blog by Dorian Martin.
Barcelona is surely one of the most popular tourist destinations in Europe. However, after passing months in the Covid-19 lockdown, now the city and its first tourists are adjusting to the new normality.They are enjoying Barcelona less crowded and experiencing a more local atmosphere than ever. Thus, it's about time to pay more and more attention to developing and popularizing sustainable tourism in the city.
Sustainable tourism allows you to explore a new destination without making a negative impact on it. If you plan on visiting Barcelona, we've got a couple of useful tips on how to stay sustainable.
Let's break it down together.
Transportation
When you're traveling to a new destination, you want to see everything.
That means that you'll want to take a walk in La Rambla, admire La Sagrada Família, and visit Camp Nou. This requires that you move around Barcelona a lot and change location frequently.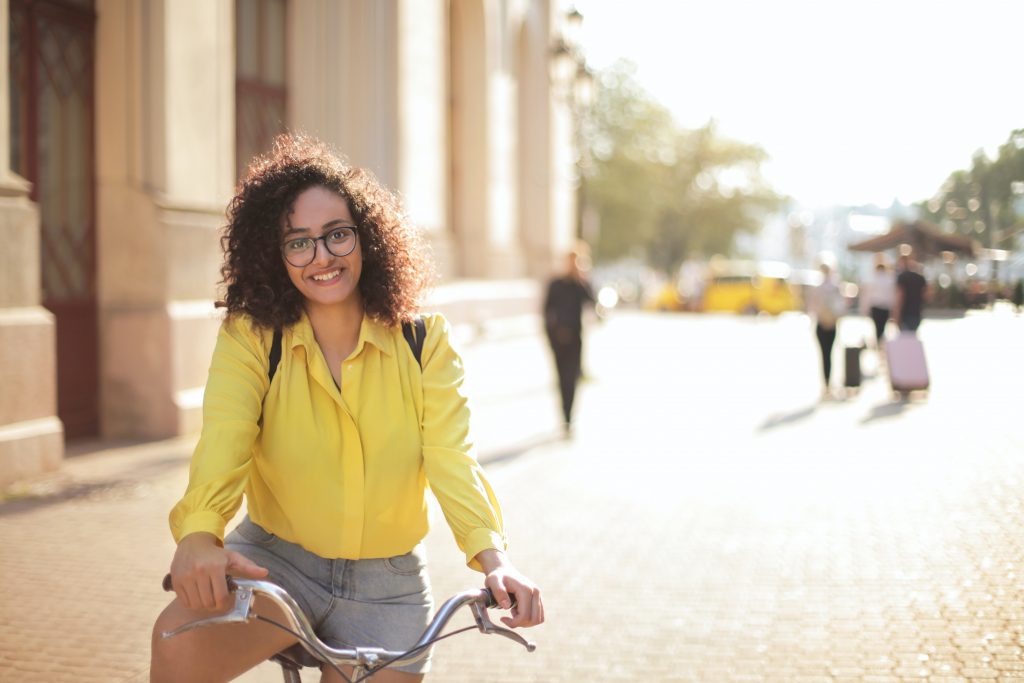 source: Pexels
To make sure you stay sustainable, we suggest you use the following form of transportation:
You may not be aware of this but the Barcelona Cathedral is a 7-minute walk away from La Rambla. From there, it will take you around 30 minutes on foot to reach La Sagrada Família, but you'd be exploring the beautiful streets of Barcelona along the way.
Choose your transportation wisely and avoid taxis or rented cars.
Eating Out


If you're on a tight schedule and don't have the time to cook for yourself while in Barcelona, you're going to be eating out a lot.
When it comes to sustainable eating, there are a  few things that stand no matter where you are:
Eat less meat

The greenhouse gas emissions from the livestock industry are enormous. Eat more plants to reduce it.
Avoid single-use plastic containers
Bring your own containers when you're eating takeaway food.
Eat local
Try eating at restaurants that are local, instead of some globally known brands.
While in Barcelona, we suggest that you visit:
You'll find all kinds of delicious meals and fresh juices to keep you running the entire day.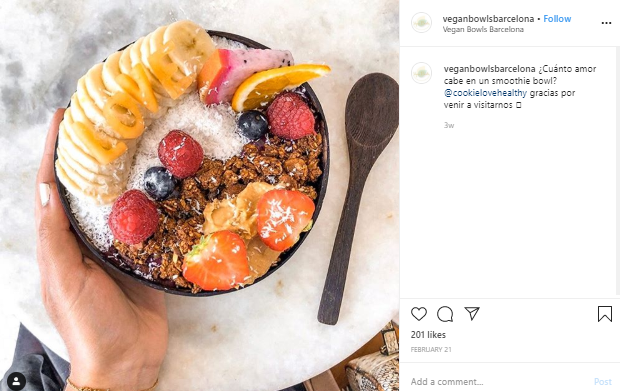 source: Instagram
Accommodation
Accommodation is another important factor that will determine how sustainable your trip to Barcelona is. Make sure that you consider all your options before you make the final decision.
Here's what you should pay attention to:
Is this hotel/apartment eco-friendly?

Is it a global brand or a local one?

What's their standpoint on sustainability?
Source: Instagram
Look for a place that reduces energy waste, uses eco-friendly light bulbs, washes their sheets with eco-friendly detergent, etc.
Make sure that you check out Sleep Green, a certified eco youth hostel, as well as Ecozentric, a hostel proud of its ecological management.
Respect Waste Disposal
You're in Barcelona which means you need to do what the local residents do. People of Barcelona are proud to say that they take waste disposal very seriously.
That means that all around the city you'll find bins that separate:
glass

paper

plastic

organic waste
"In Barcelona, they recycle their waste and are very careful about the way they dispose of it into the clearly labeled trash containers. Tourists should respect this and separate their waste as well," says Estelle Liotard, a travel enthusiast and writer at Trust My Paper.
Therefore, make sure that you respect these rules even if you come from a country where this isn't common practice. Adjust, and do as the Spanish do.
Share Your Ideas

Finally, there's one last thing you can do to support sustainable tourism in Barcelona. Raise awareness of the importance of sustainable tourism and share your experience with others.
You could write about your experience and share your tips with the rest of the world. And don't worry. If you need help with writing, these services and tools can help you out:
Studicus – Their team of professional writers can shape your thoughts and help you write whatever you want.
Grammarly – This tool will proofread your text and eliminate all the mistakes.
Grab My Essay – If you just need someone to edit your text, send it to this writing service.
Best Essay Education – If proofreading isn't your strong side, ask help from this online writing service.
Hemingway – This tool will improve the readability of your content and correct any mistakes you may have made.
Wow Grade – This writing service can help you with writing, proofreading, and editing your text.
Final Thoughts
So, there you have it. Turning your trip to Barcelona sustainable is not as hard as you may have thought. All you have to do is plan ahead and stay aware of the impact you're making.
Follow the tips we've listed above and make sure you embrace sustainable traveling. You'll be enjoying Barcelona while not making any negative effect on our planet.
……………………………………..
Dorian Martin is a young freelance blogger who's passionate about traveling, the environment and teaching others how to strive for the better in their personal and professional journeys. He enjoys writing about reaching your goals and making the world a better place. He runs a personal blog, Be Innovative, where he covers digital marketing topics. He's also a writer at Supreme Dissertations.