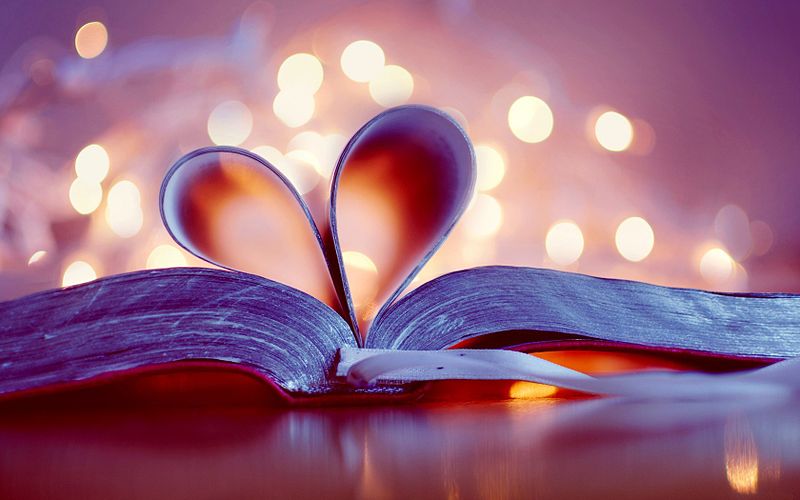 Report by: Germana Autore
Approximately 51 days after Xmas, 14 days before of the end of the shortest month of the year and a bit more than 4 months before of the Summer Solstice.. There is this day in the calendar known for many as the day of love: Valentine's day! Originating as the day of St. Valentinus (even if we know that historically we can recall various martyrs named Valentine), it became later on more than a religious celebration but a romantic and commercial day celebrated everywhere in the world.
There are many legends indeed about Saint Valentinus, one of them says the Saint donated to a poor girl enough money to make sure she could marry the man she loved. At that time without a dowry it was not possible to get married.
This present would have made Saint Valentine the protector of Lovers.
Nowadays most of us don't really know which one is the history behind this celebration and why it needs to be on the 14th of February (there are different opinions regarding the day that was choose), we just know that is always an occasion to find a present for the person we love, treat ourselves with a nice dinner out or buy some chocolate.
Even if in Europe and America is mostly celebrated everywhere, here in Cataluña we have our own Saint and our Day of Love. Have you ever heard about Sant Jordi? A romantic day to give a red rose or a book to our loved ones, a tradition that dates back to the 15th century. The tradition says that you should buy a book to your man and he will need to buy red roses for you. That's why for example one of the most famous monuments of Barcelona, Casa Batlló, decorates his building with red roses all over the windows and the external façade.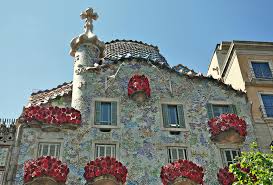 If you plan to be in Barcelona in April, specifically on the 23rd of April, do not miss this celebration. You will celebrate the day of Love with us, in a different way, and you will be as much as lucky as us to probably get to celebrate Love twice in the same year: on the 14th of February like we all do and on the 23rd of April on Saint George (Jordi in catalan) "Day of roses and book".
What we know about Saint Valentine is that every region or country has its own traditions. In some countries you can buy small chocolates with romantic quotes inside inspired from famous poets and writers, others organized lottery to win romantic trips.. The most common (and cheaper) is probably to offer chocolate or flowers.
Did you know that even Google is celebrating this day with a special doodle for the occasion? Romance appears to be everywhere today!
…By the way if you don't know yet how to celebrate Saint Valentine's in Barcelona and if you were thinking to have a nice dinner in the city, our suggestion is to make sure you book your restaurant in advance (or even on the same day, but make sure they have a table for you), because it can be crowded or fully booked (many restaurants do specials offers for couples in Saint Valentine). Every kind of food is perfect for this tradition, but make sure that is something that you and your partner would love to share.. Barcelona as a metropolitan international city offers you typical local food (tapas, Paella, pinchos…) and international food (italian, french and much more..) and do not forget some chocolate for dessert (maybe you can try churros with hot chocolate). Chocolate and flowers are a Must for the day of love.
And you, how are you planning to celebrate Saint Valentine's today? Which is your favorite tradition?