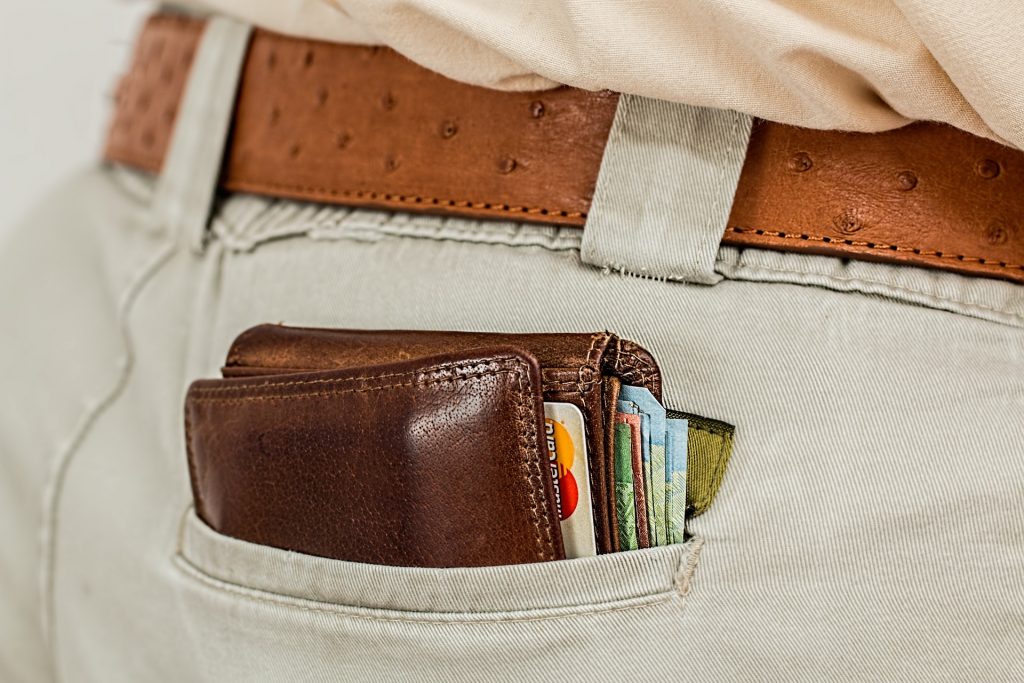 Report by: Esme Fox
When visiting a city we always think about what we are going to see, what tours we are going to book, where we are going to stay… but one of the things we do not think about and that is very important is the precautions we should have. Safety issues or even cautions that can cause any unforeseen during your trip to Barcelona.
Barcelona as other big cities with many visitors has also these risks, particularly: pickpockets. While it's true that pickpockets can ruin your trip, violent crimes are still a lot lower than many other major cities, and most travellers visit the city without incident. It is important to be aware however, so here are our top safety tips for visiting Barcelona:
Of course, there is a chance pickpockets could strike anywhere in the city, but the most common areas they hang out are Raval, the Rambla, the Gothic Quarter, El Born, the metro system and the beach. Unfortunately, many of these are tourist areas, where you'll want to visit so it's a good idea to follow these advices:
Remember to get travel insurance – this is one of the most important things you can do to help you regain the monetary value of any items which may get stolen.
Don't keep valuables in your back pockets.
Try and wear a bag that goes across your body instead of just over one shoulder.
Be aware when strangers come up very close to you for odd reasons. Some of the most common scams here include people 'accidentally' spilling something on you and then offering to help clean it up, people 'accidentally bumping into you, flower sellers helping themselves to the 'correct' amount of money in your wallet or people distracting you in some way while their partner steals your belongings.
Try and look like you know where you're going, even if you don't. When there's space, you can always sit down on a bench to check your map. Just remember to keep hold of your bag.
Avoid large crowds.
Use provided lockers when you're at the beach or take it in turns to swim, while the other one looks after the bags.
Always be aware on the metro, especially when the doors are about to open or close and there are lots of people about.
Be a responsible tourist. Don't walk about the streets very drunk, late at night as this will make you more vulnerable.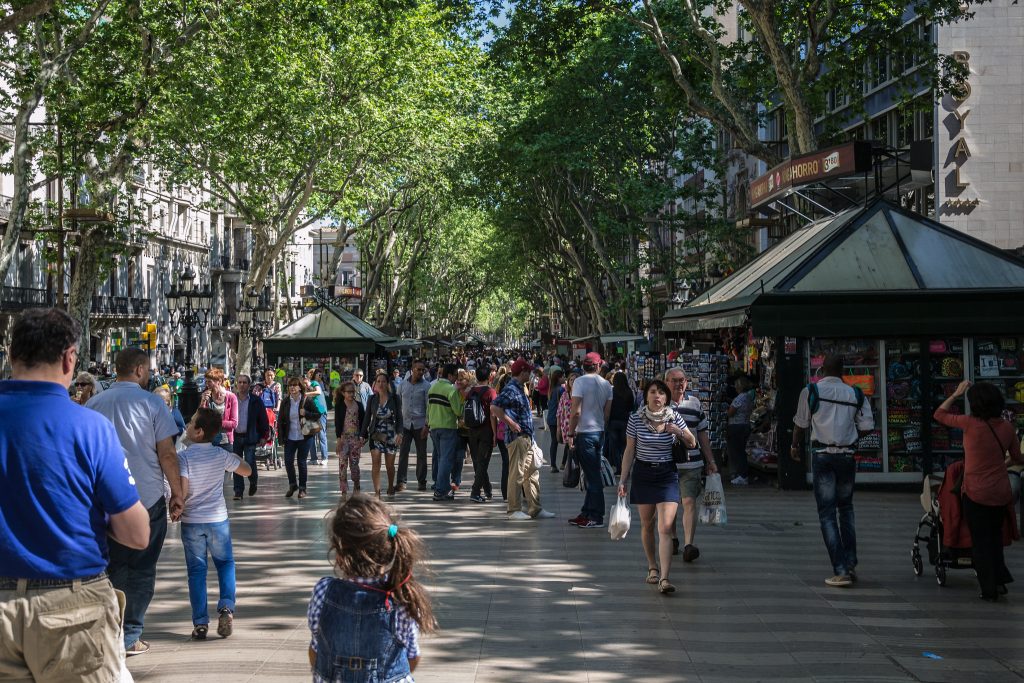 What to do if you've had something stolen:
In the unfortunate event that you do get something stolen, the most important thing to do straight away is to report it to the police. There are several local police stations dotted around the centre, and plenty walking around too. This will not only help the police crackdown on further crimes, but may also be necessary for you to claim on your insurance.
You should also contact your local consulate or embassy as soon as possible after the theft has occurred. This is particularly this case when you have important documents stolen like passports or identity cards. They can help you to get emergency travel documents to get back home.
If your wallet is stolen, call your bank straight away to report the stolen cards and block them.
If you phone is stolen, find some way of contacting your phone provider to let them know and block your sim.
The nearest police station to the centre is Guardia Urbana Distrito de Ciutat Vella (La Rambla, 43, 932 56 24 30).
Main consulates:
You can also request help from your consulate, here are some of the main ones:
British Consulate Barcelona – Av Diagonal 477, 13a, 933 66 62 00.
Consulate of the United States of America – Passeig de la Reina Elisenda de Montcada, 23, 932 80 22 27.
Australian Consulate of Barcelona – Av Diagonal, 433, 933 62 37 92
Consulate General of Germany – Torre Mapfre, Calle de la Marina, 16, 932 92 10 00.
French Consulate – Ronda Universitat 22b, 932 70 30 00.
Other things to be aware of:
Make sure to purchase activities and tours with reputable and licensed tour guides and sellers. In tourist places such as Sagrada Família and Montserrat the police also control access and stop the companies that do not have all the licenses and insurance in order. The Barcelona Guide Bureau is good option.
What to do if you fall ill or get injured:
If it's a minor injury or you just feel unwell, head to the local pharmacy. Pharmacists in Spain are highly trained and can often sort you out with what you need, so you might not need to go to the doctor.
If your injury or illness is serious, make your way to the nearest local hospital. You can get treated for free if you have an EU health card. Otherwise, you can get treated by showing your passport and enquiring about payment options or claiming it on your insurance.
The nearest public hospitals to the centre are Barcelona Hospital Clinic (Av Diagonal 660, 932 54 24 00) and Barcelona Hospital de Mar (Passeig Marítim de la Barceloneta, 25, 932 48 30 00).