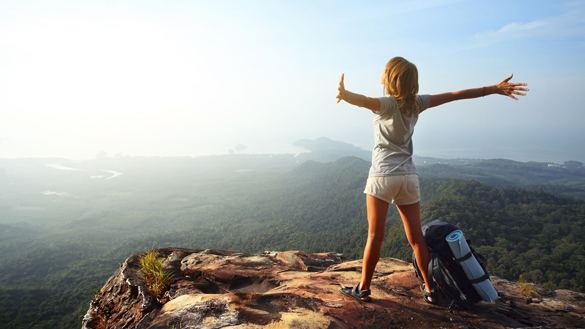 Every year there are more people that have the chance to enjoy some holidays and travel. But that also means it increases the pressure on the locals and on the environment. We often think about being a sustainable or responsible traveller when we are in the middle of nature or in a remote area, but it is just as important in cities.
Barcelona is lots of fun, it has great weather and extraordinary attractions, and we want to keep it that way! Here are some tips so you can enjoy your trip in total comfort and, at the same time, help Barcelona be a better place to live in and a better place to visit.
1. Do you take safety precautions when you are travelling?
The number one priority is to be safe. Here is what you need to know:
2. What do you know about Barcelona?
If you learn a few words in Catalan Barcelonans will be delighted! Such as bon dia for good morning. You can learn a few words in Catalan here.
We are not very keen on the Spanish stereotypes: bullfighting has been forbidden in Catalonia since 2010, we may like Flamenco but many of us are not very good at it, the true Flamenco is in the South of Spain, here you may want to listen to Rumba Catalana. The only exception is the siesta, yes, that is a good tradition!
3. Where are you going to stay?
The obvious place to stay is in the city centre, but it might not be the wisest option. Each neighbourhood has its own character and in fact, Barcelonans are not only from Barcelona, they are also proud of being from a specific neighbourhood like Sants, Gràcia or the Eixample. Distances are not very far in Barcelona so I recommend that you take a step back; you may find there are fewer tourists, less of a hassle, lower prices and a truer experience than if you stay at the heart of the Gothic Quarter.
4. What are you going to visit?
Although tempting, if you stay one day in each city to see the highlights, you won't really savour the Mediterranean feel of Barcelona. It's best to stay put for a few days, wherever that may be. You will be surprised that there is a lot more to see than you previously thought.
The Sagrada Família is the number one place to see and you definitely want to visit it. For the main highlights, you will want to: book in advance, go when there are less people like first time in the morning or in the afternoon.
5. When are you going to go?
If you want to enjoy a quieter Barcelona, November and January to March are the best months to go to Barcelona. If you don't want to be too hot or too cold, Spring and Autumn would be the best seasons, although it is also when there are more people in Barcelona. You often can't choose when to go, you just have those days free, but you can also plan out your stay trying to avoid the crowds.
You want to visit the highlights first hour of the morning, at lunch time or in the afternoon. Avoid mid morning which is when absolutely everyone has decided to go.
Sunday is in fact a good day to go to the Sagrada Família and main monuments in Barcelona, as it's the day many people are leaving or arriving to Barcelona, so there are'nt that many people. On the other hand, you don't want to go to Montserrat on a Sunday, as it's when there are both locals and tourists and it can become a tourist trap, and it's also not the day for shopping, as many shops are closed.
6. How are you going to get there?
Think before you move. What are the options? There are several means of transport and the obvious is not always the most comfortable or the most sustainable.
When in Barcelona the best option is to walk, just as Barcelonans do, except for the Sagrada Família and Park Güell, you will find that most places you go to are relatively near: around Passeig de Gràcia and the Gothic Quarter. To walk is the easiest, healthiest and pollution free way to move. You can also move around by metro or bus. Taxis are not expensive, better if you choose a hybrid or electric vehicle.
If you're planning a trip from Barcelona you don't have to rent a car. A train is fast, comfortable, and environmentally clean, top priority if you want to go to the Dalí Museum or Girona.
7. What are you going to eat?
Eat local and seasonal products. Bread and tomato, snails, mushrooms, long onions, rice, serrano ham. There is so much to choose from!
8. What souvenirs are you going to take home?
Buy local products – you will be fomenting local development. Preferably made and designed in Barcelona. If you walk out of the main streets you will find lots of independent boutiques, which will give you unique souvenirs to take home.
9. Consume water and energy with measure.
Remember that you are in a Mediterranean city so water is scarce. You can have a shower instead of a bath, reuse the hotel towels, turn off the lights and air conditioning when you leave the room, do not put the air conditioning too cold or heating too hot, and any further recommendations the hotel may have.
10. Recycle and reduce the waste you generate.
The colour theme of recycling in Spain is: Blue for paper, green for glass, yellow for plastic bottles and cans, brown for food.
Please don't take all the vouchers in the booths you see. Please don't take away – sit in a café and have your coffee in a cup.
Foment dignified and fair labour conditions that respect the rights of workers – beware of free services, nothing is free and it's often not fair for the workers.
For more information you can check the UN World Travel Organization Tips for a Responsible Traveller.
When in Barcelona, do as the Barcelonans do!