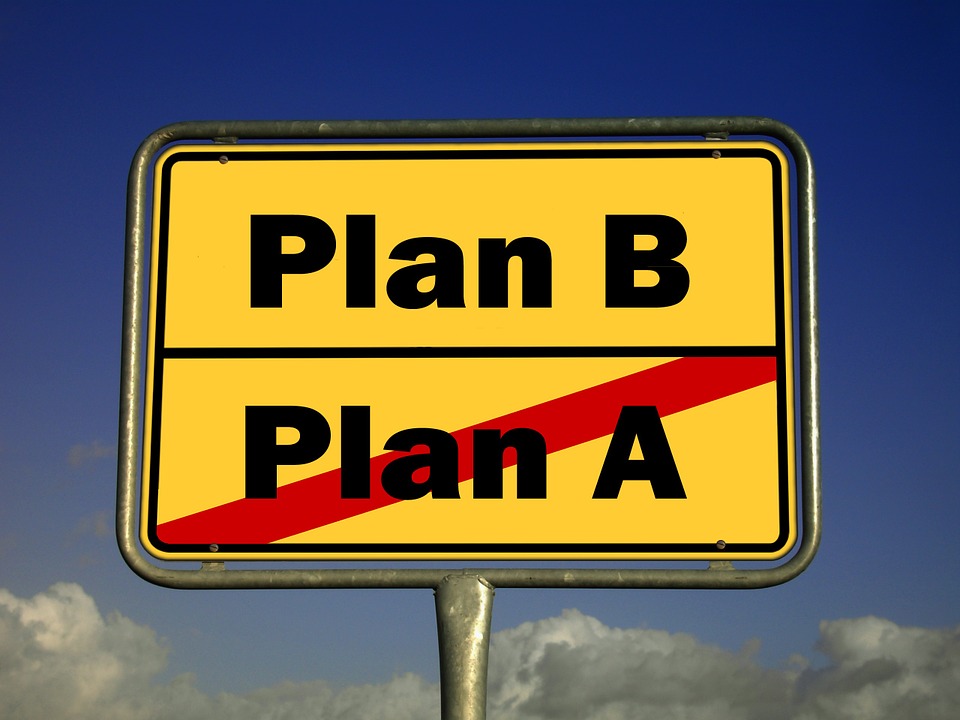 Reasons to take a guide
Should we book a guide for this?
Such question comes up when we are thinking to visit other places nearby our destination. Last time I travelled, I spent some days in Switzerland and proved again that there's nothing better than proper planning. When I spent one day wandering around Geneva I missed many things I could have done with proper planning and advice.
With well-planned trips and excursions you certainly do more activities. But it also requires more time in all the previous planning and preventing phases, risking to tend towards the spiral that leads you directly to the dungeons of decision fatigue. You need to calculate time, have a plan B if it rains, buy tickets in advance and the list could probably be a mess.
In such case a licensed guide is a clean solution.
If you are in Barcelona for several days and aim to discover more about the region or other nearby cities, there's plenty of options. Whether it is to visit museums like the Dalí Museum in Figueres, see magnificent landscapes such as the Costa Brava or the Pyrenees mountain rage; one of the visitors' favourite options is the city of Girona. Here's our top list reasons to visit the city of Girona with a Guide:
You maximise your time. With a licensed Guide, you make sure that you see all the important sights of Girona: The Onyar river and the bridge designed by Gustave Eiffel, the houses, the Jewish neighbourhood and the Cathedral. The fact that you can reach the city with the High Speed Train in less than 30 minutes from Barcelona is an added value to have more time.
Licensed Guides are a guarantee. They don't only save you from all the planning, they are licensed for granted access to every place and are capable of combining knowledge with language and an excellent customer-oriented service. Routes, itineraries and entrances might be subjected to change and a Licensed Guide knows many other alternatives. You might prefer to see some of the reviews before on Tripadvisor.
To learn Barcelona, first learn Girona, you see a city of a similar historical background and sometimes similar architecture but in a less larger scale, in a completely different urban distribution and a rather more authentic old town with exquisite restorations of its ancient buildings. By visiting Girona with a guide some surprising stories will be unveiled for the traveller, like the ones hidden in Girona's El Call, the Jewish quarter.
You avoid the crowds. Girona is smaller and less visited, you avoid all the crowds you might find in the big cities such as Paris, Madrid or Barcelona. Visiting such a beautiful place that's less popular is worth with a guide, who can do better his job under really favourable circumstances.
The Cathedral. Only the cathedral of Girona, with the widest gothic plant in the world, is worth the trip and the guiding. It has been, through the centuries, built in different styles: from Romanesque to baroque. The Cathedral of Girona has even been a mosque during the Muslim occupation of Spain.
Girona is photogenic, not only because you can take excellent pictures from Girona. This city has become little by little more relevant and popular since the President of Catalonia was the former major of Girona. But also because it has been several times a filming set for the acclaimed TV series called 'Game of Thrones' and many people go to discover which ones were the spots filmed. A licensed guide takes you exactly to each one of the sets. And this is how you go from decision fatigue to start imagining Dragons everywhere.
Don't go to Netflix yet, in order to see what is a possible solution for a visit through Girona with a Guide, I suggest you to revisit the post I wrote about my experience in the Dalí Museum and in Girona (In one morning!).  Maybe you what to dig a little into the richness of Girona and the whole region, here's some links and tips we've prepared for your curiosity.
So what do you think about it? Would you visit Girona? Would you do it with or without a guide? Let us know if you like our tips and what we can improve in this kind of articles.
Cheers!
Guillem