There is in almost every city an area that has a special appreciation from nearly all citizens foreigners. If such is the case in Barcelona, I would dare to say that the district of Sants Montjuic is the one that makes everyone in town feel right at home. Sants combines the charm of the village it once was with the attraction to peasants, travelers and tourists of a state of the art metropolitan area.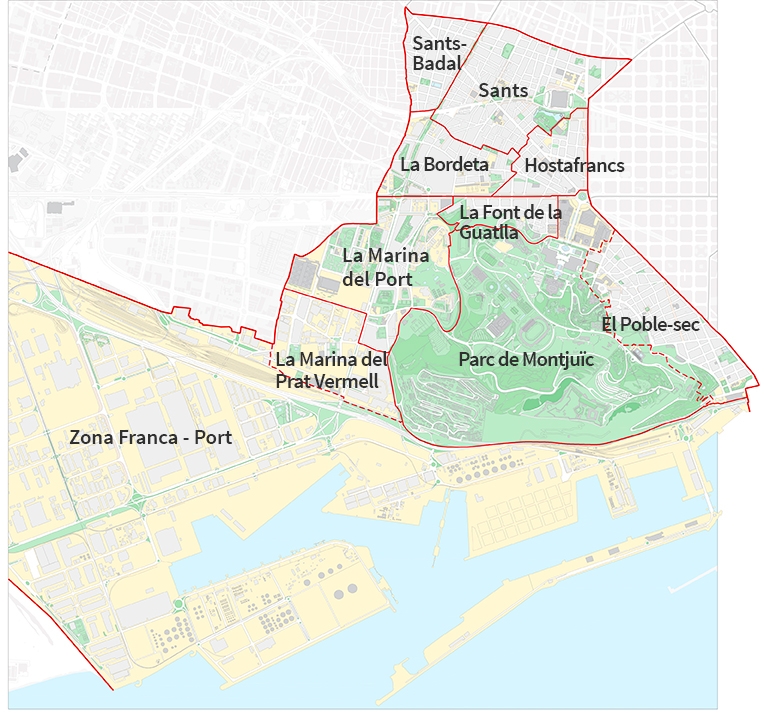 Sants became at some point in history one of the main trade doors in Barcelona. The economic activity was largely settled in the old city's surroundings, Sants was an independent town before, just like the case of Gracia. Such places are best known for having their own idenity. An allure that is somehow perceived by visitors who come from the same city.
There are many curiosities from the neighbourhoods in the district of Sants-Montjuic-Hostafrancs, the area of Montjuïc has many highlights from Barcelona, from the national Museum, to the Mies Van der Rohe Pavilion, from the Olympic facilities to the Poble Espanyol.
Down to the foot of Montjuïc hill, you can find the magic, plural and charismatic neighborhood of Poble Sec, here you are about to take some apperitive, maybe dinner, and even go for a drink or dance in the places from El Paral·lel Avenue.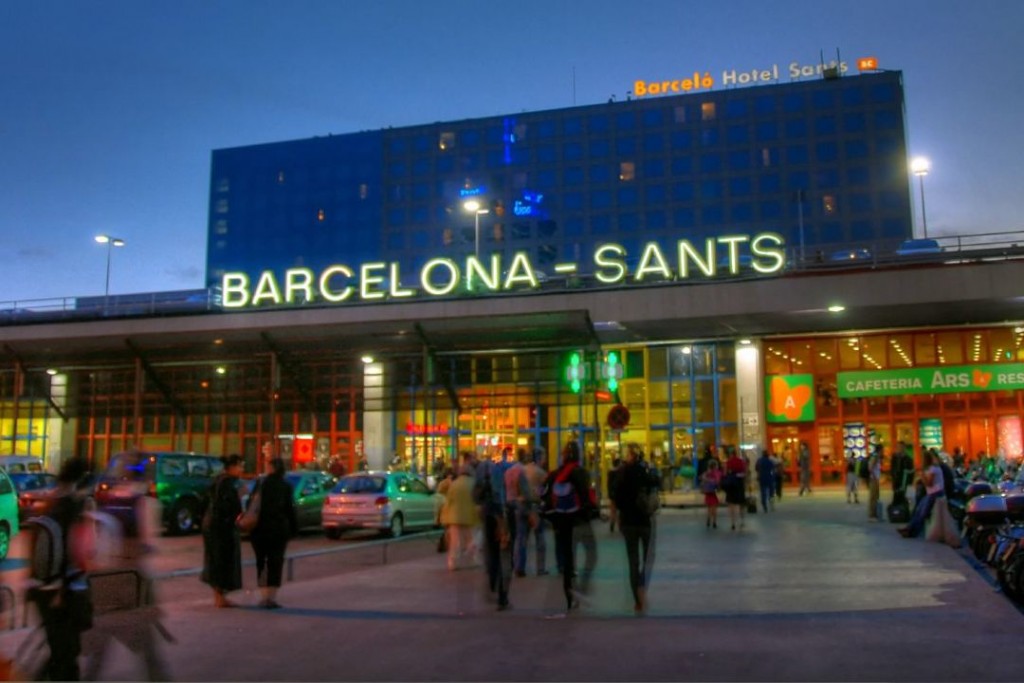 Sants Train Station
Sants is the gate of Barcelona, probably the main trains station of Barcelona is Sants Estació. Behind the station, the futuristic Barceló Sants, you might be sleeping there after a short AVE high speed train trip from Madrid. The station is one of the reasons why Sants has so good restaurants for travelers.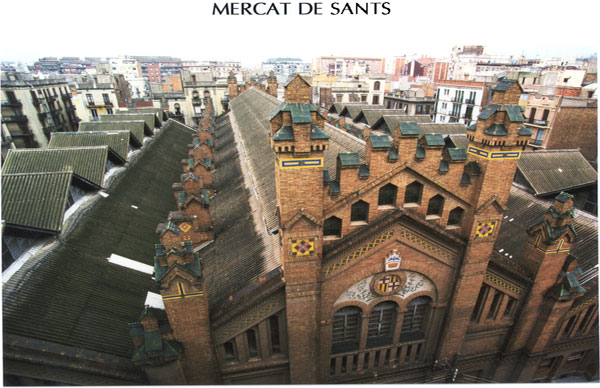 As one of the main gates of the city, the neighbourhood of Sants counts on one of the largest commercial streets, and its market is as spectacular as other markets from Barcelona. Not only a trade center, but in periods of industrialisation, Sants was a hub for industrial colonies and factories.

Have you ever wondered where did the wealth come from the Batlló family, who commissioned Gaudí for the famous Casa Batlló? Go to Can Batlló, the ancient textile industry facilities. It's huge! If you want to live a true, authentic social experience.
Now you know. If you seek nature and monuments, Montjuic! If you seek fun, Paral·lel! And if you seek an exemplar society, Sants! This is what makes Sants-Montjuic so special in Barcelona.