Gràcia has always fascinated both the locals and the tourists. There are some of the city's most appreciated folkloric festivities, theaters, restaurants and squares. However it is more than a neighbourhood: to the true graciencs Gràcia is still not Barcelona. This belief has kept the original village allure of this precious area.
Gracia's urban setup shows it's true density of population.
It all started five centuries ago, when a convent was built in the outskirts of the ancient city of Barcelona. That convent dedicated to Nostra senyora de Gràcia 'our lady of Grace' was placed within a community that grew and became an agricultural village. In the late 1800s Gracia integrated into the city of Barcelona after the vast city expansion pushed by the demographic changes of Industrialization.
Furthermore, the genius Urbanists like Ildefons Cerdà and architects like Antoni Gaudí projected some of their ideas. Gracia is the district where you can find, for instance, one of Gaudí's first creations, Casa Vicens, and one of his most visited monuments nowadays, the Park Güell.
It is thus today one of the most populated neighbourhoods of Barcelona, Gracia possesses a very dense social daily life happens within its equipment of education, health and third age. People from Gràcia are actively involved in social issues, in order to find proper balance between public space and individual needs. Therefore, Gràcia has a rich network of institutions ranging from sports and leisure to arts and civic activities.
The doors of Gràcia: From Casa Fuster to Casa Ramos
This area is well connected with the rest of the city, you can reach the quarter easily by public transportation and the boulevard that carries its name "Passeig de Gràcia" connects the old city of Barcelona with it, once an independent from the city.
Today, Gràcia still keeps its allure of a small countryside village combined with the frenzy of a cosmopolitan urban life.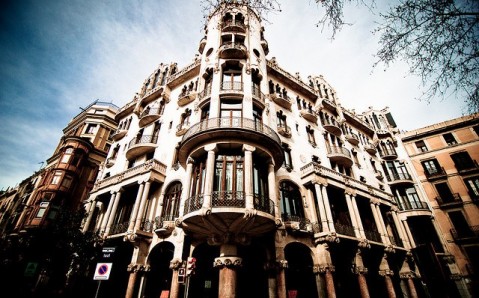 Hotel Casa Fuster
The buildings that edge the main street –Gran de Gràcia– are majestic Art Nouveau buildings that hide the countryside village landscape behind them. South, the Hotel Casa Fuster, former private house built by Domènech i Montaner, is inviting to access from below at the end of the Passeig de Gràcia Boulevard. Above in the North close to the Park Güell, the Casa Ramos links the ancient town with the upper side of the district.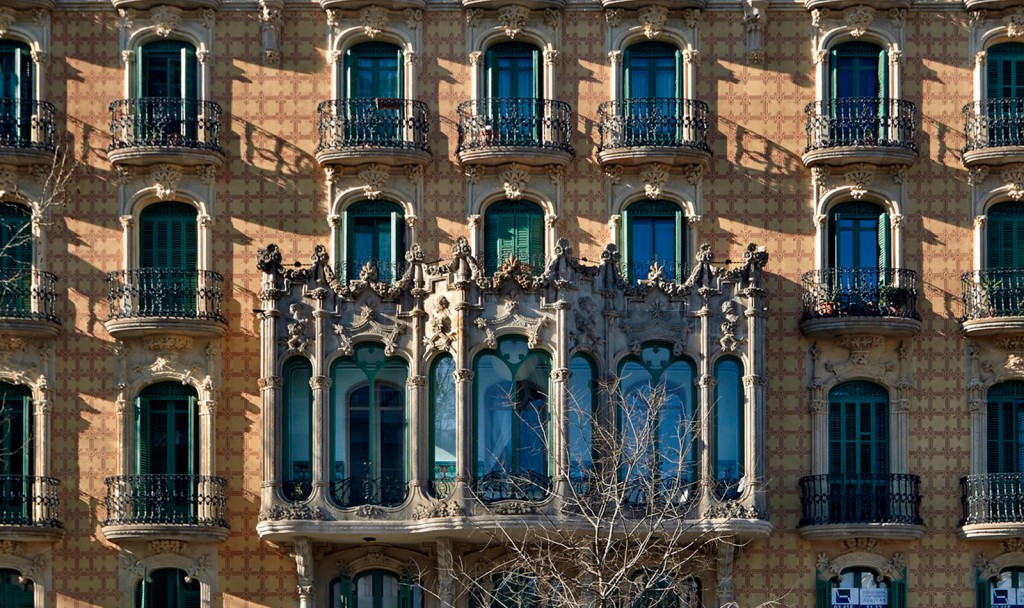 Casa Ramos
This area is also a good place to be hosted, if you have been searching for hotels in Barcelona, click here. For those visitors who seek proximity in shopping and trade, Gràcia is a bliss: fashion, design and gourmet specialties are to be found in little corners.
It is also a great option for us to go for a walk, for dinner or to the theater. Among the locals' favourite streets, you will find Carrer de Verdi, named after the famous Italian composer of La Traviata, where you will find a cornucopia of restaurants from all over the world.
Charming Squares
The diamond Square
Verdi street is an ideal access to the little squares like the diamond square, which gives name to the famous book written by local author Mercè Rodoreda.
The irregular urban setting counts on precious little streets and more than 20 public squares. Gràcia's squares are quiet emblematic, known as public outdoors living spaces.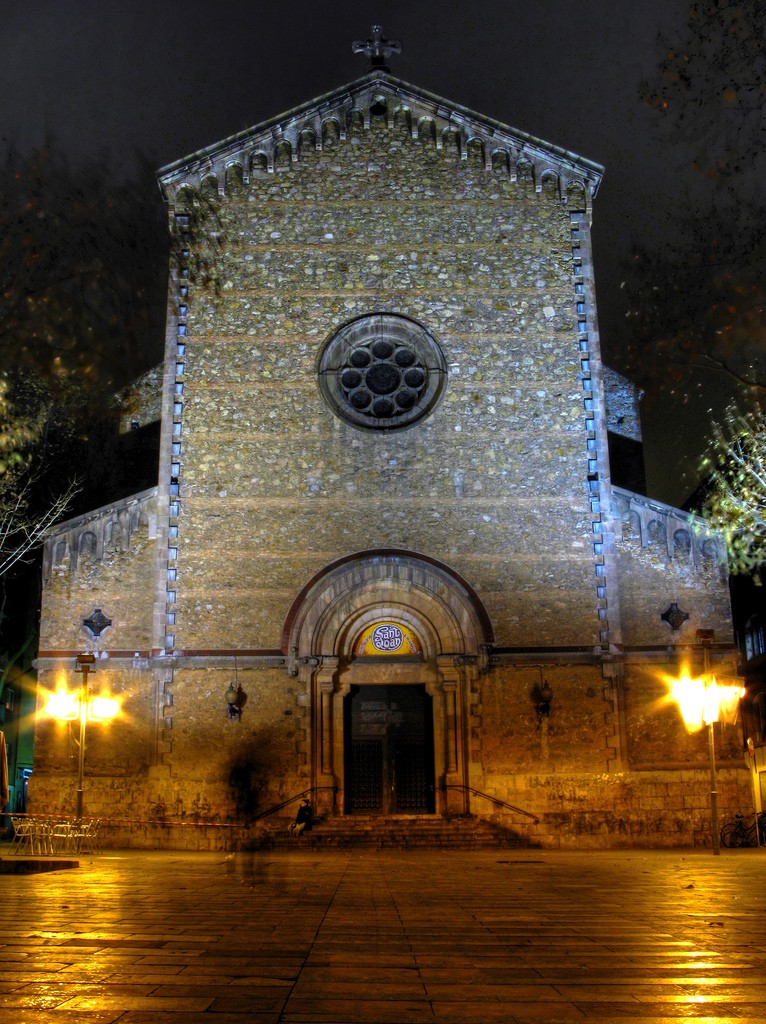 Plaça de la Virreina
One of the squares, Plaça de la Virreina, has a church (St. Joan Church) and it possesses a chapel of unique designs, apparently done by Gaudí and one of his pupils. According to some experts, it became one of his tests previous to the Sagrada Família.
Link: Check my previous article about Gaudí's mosaics.
Since Gràcia was an independent town from Barcelona, they had their own city hall, the main square is the legacy of that period before the annex to the big urban planning. The spirit of the Plaça de la Vila makes you feel in a completely different place, out of the big urban landscape of Barcelona.
In sum, Gràcia is great to feel proximity towards our culture, and at the same time it's excellent for some bohemian lifestyle on one hand, and for some delicate gastronomic experiences on the other. It is indeed a place of contrasts for everyone, from families, to couples of any ages. To me, Gràcia will always remain "La Vila de Gràcia" and hopefully we will be able to safeguard its own personality and identity.
If you have any questions related, please let me know, and don't hesitate to contact us for a tour.
Thank you!