Barcelona might be undeniably hot in Summer, and, like in almost every warm place in the world, life turns more active towards the evening: we selected what we considered the upcoming top 7 Summer Night plans in Barcelona's Monuments. Take your best cocktail clothes, charge your camera and cheers! 
Maybe every night, perhaps once a week, many cultural venues organize evening activities that will cool you down after a hot summer day. This summer you will have many options to plan your nights out in Barcelona and enjoy a late access to a museum. You will have the opportunity to drink at the top of Gaudí's architecture, to hear some music in Domènech's masterworks or see the blasting of water and colours.
Concerts at Sant Pau Art Nouveau Site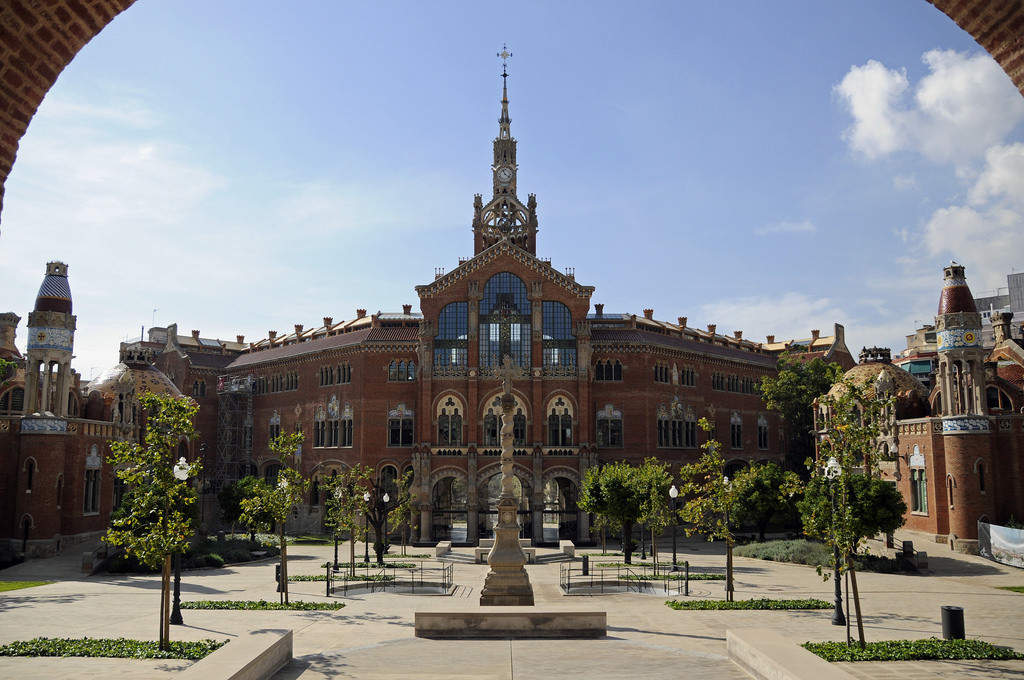 One of the greatest restoration work, this UNESCO World Heritage Art Nouveau site has been an Hospital until 2009. Nowadays, Sant Pau is the pilgrimage destination for all Art Nouveau lovers. The site becomes one of the greatest spots to visit and walk around, see how one of Gaudí's mentors, Lluís Domènech i Montaner, made one of the best hospitals in the continent, while you are healed by some life music.
The Magic fountain Night Tour
Last year it was an absolute success. The Magic Fountain Night Tour is well organized and consists of a visit with a roomy and comfortable bus with air conditioning. The visit includes views of Barcelona's coastline and views from the city from a special lookout in Montjuïc, close to the city's most famous fountain. The tour ends with the Magic Fountain and you will be returned to your hotel.
Gaudí's Torre Bellesguard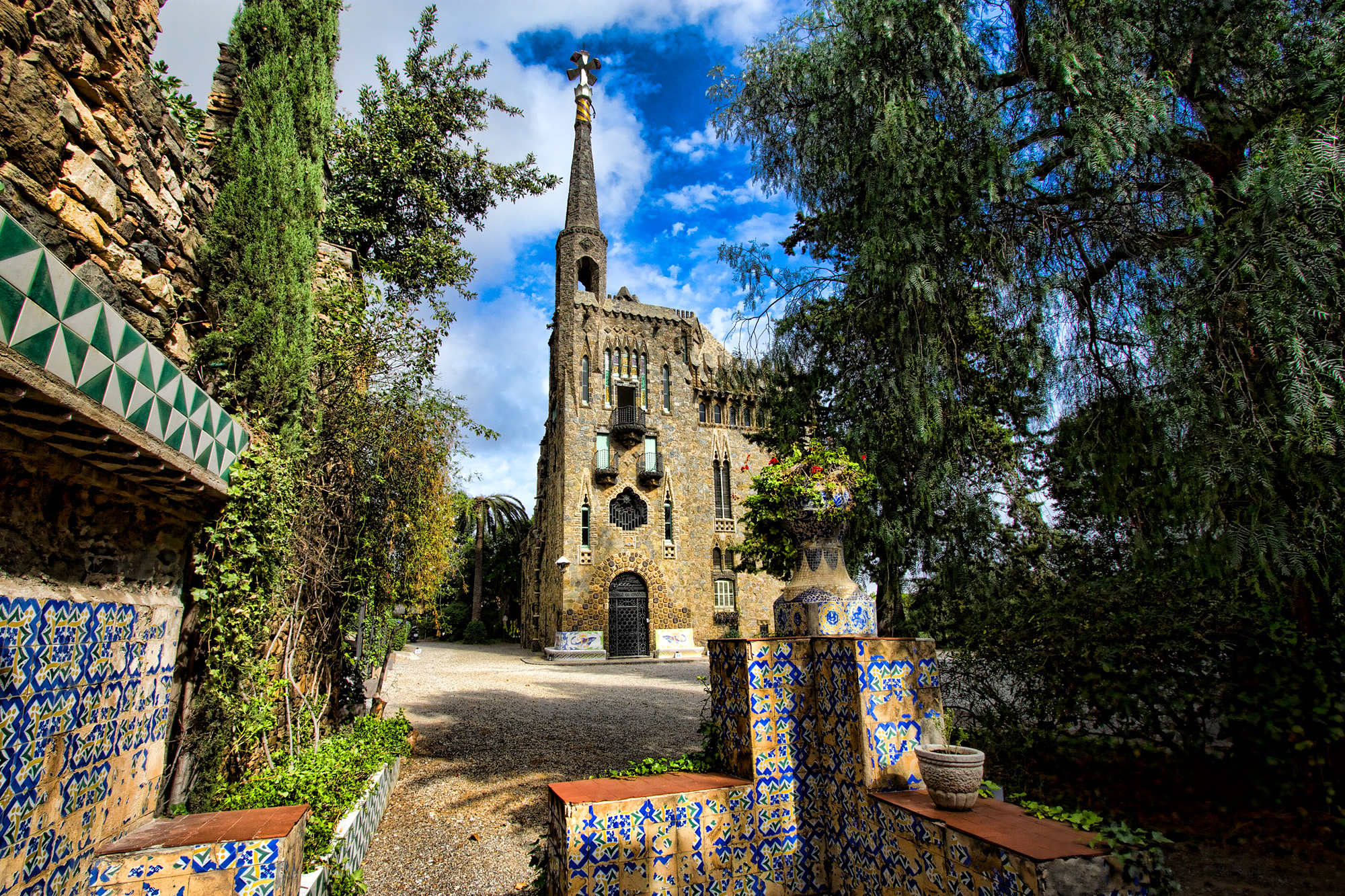 Bellesguard is one of Gaudí's construction on top of Barcelona, you can visit the Tibidabo after the Park Güell, and then end your afternoon with an evening at Bellesguard, one of my favourite works by Antoni Gaudí. There is plenty of activities as concerts and shows by top Spanish artists, besides, the audience is rather local.
Concert at the Palau de la Música
El Palau de la Música Catalana, The Music Palace by Lluís Domènech i Montaner is every summer a must: you can do the Guided visit in the morning, admire its astonishing architecture with daylight and provide yourself of good seats for an evening show, which fills up this centenary Concert Hall. In summer the shows include flamenco, guitar, symphonic or piano. So there is a variety of performances to enjoy.
El Born Cultural and Memorial Center
This is one of my favourite places: today a memorial center, once a market on top of ancient city ruins. What is the Born Cultural and Memorial Center? It is a great way to meet some key moments of Barcelona's History. The Born Center itself offers tours in the evening and is located in one of the most beloved areas for having some wine, tapas, an ice cream or cocktails.
Summer Nights at la Pedrera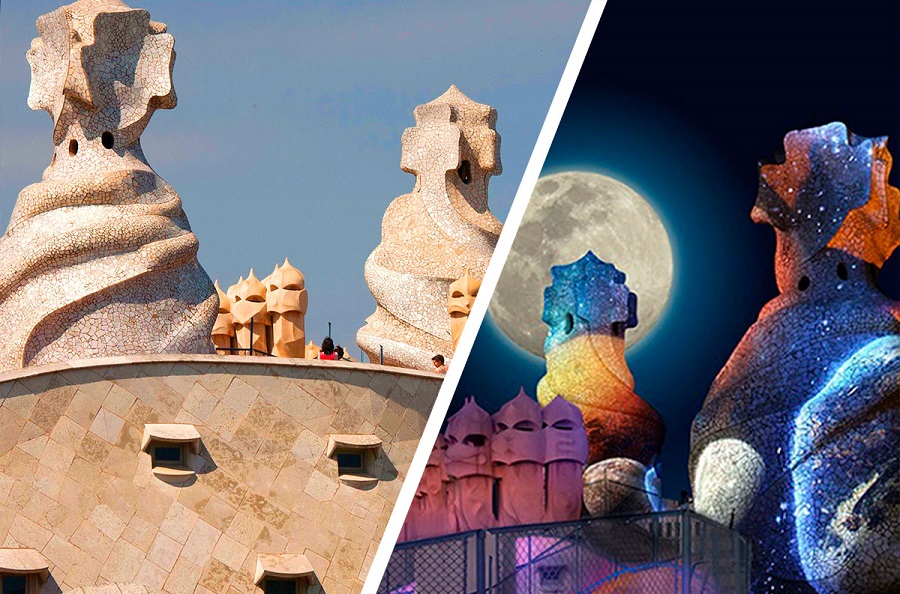 The rooftop of La Pedrera with its fantastic chimneys becomes the ideal stage for selected musicians to play while you enjoy the views of Barcelona's most glamorous boulevard. La Pedrera offers an alternative night plan called "Gaudí's Pedrera: The Origins" which combines lights and sound, merging the architecture of this jaw-dropping rooftop of the Casa Milà into an audiovisual show at night.
Magic Nights at Casa Batlló
Near La Pedrera, the other masterpiece by Antoni Gaudí, la Casa Batlló has arranged the perfect combo of a night visit which ends with a concert in the rooftop. Just like the skip the line Guided Tour by day, this evening option turns out to be one of the most exclusive ones, due to its venue and organisation.
---
Please Note: In Summer, evenings start late in Barcelona, it gets dark at around 9.30 pm
---
Evening and night plans are among the most amusing things to do in Summer. What have you planned? How can I help you? I invite you to leave a comment… and cheers!